WELCOME TO MELBOURNE



I have arrived and settled in the beautiful city of Melbourne, as the 8 of you who read this already know. But here are some pictures to support my words.
This is the beautiful house that I am calling home until the 12th of August, I have been helping a little with that garden out front, and enjoying all of the pets and beautiful scenery. The house is only about a 10 or 15 minute train ride from the city, but it is located right on the Yarra River, and across the river is a huge national park, so I am enjoying the peaceful nature surroundings, as well as the convenience and happenings of big city living. It is beautiful to say the least. Come for dinner some time won't you?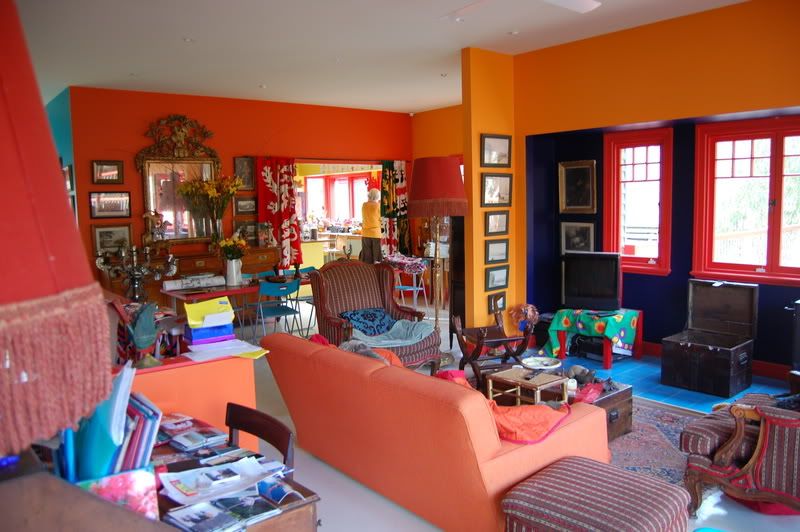 This is the living room, and beyond that is the dining room, and beyond that is the kitchen. I'm not sure how to verbalize my love for this home, but lets just say the color couldn't be better.
This is cousin Rachel (her hand not the bird) feeding one of the 5 or so Kookaburras that hang around the backyard. The Kookaburra usually eats snakes, picks them up and then beats them against a rock until it is dead, so it is fun to watch the 'burra with a chunk of beef, bashing it against the railing to ensure that it is good n' dead before swallowing it.
These cute little mop creatures go by Archie, and Nellie, they have long bodies, and squat legs and take about 10 minutes to walk a few yards, they are very loving and adorable. They are only a fraction of the animals that live here at The Esplanade. Joining the dogs are perhaps 5 indoor birds, two geese (that live in the backyard) a beautiful black cat named Baxter, a mouse, and the various animals that come to visit for a feed or just to kick it with us.
These are some of those animals that come for a feed. These are Rainbow Lorikeets and this is a common sight, every morning they come to feast and socialize, often along with the Kookaburras.
Soon I will post some more pictures of the property, the river, and various other novelties and oddities around this amazing new residence.
I am extremely fortunate to have such a beautiful place to come home to,l full of lovely people, wonderful food, beer and wine, all of which flows freely and frequently, oooh heaven is a place on earth.