•Sorry Abi If I had gotten up earlier, your car would have not gotten hit.
•Is a picture of my penis subtly peeking through my fly to revealing for the Midway?
•Will that question: keep me from getting hired/cause problems?
•Ratatouille: adorable & disgusting
•Town Hall Brewery: AWESOME More outings with AJW/DCL/AEG/CST please
•Bad news about my cat
•Worse news about my frog (R.I.P. Grover, I love you dearly)
•Gas leak, kitchen smells like propane
•Caucus, please pull through Obama.
•Jasmine 26 with ML/JT/ASC/DCL lots o' politix and blog talk, a little yearbook talk too
•HAPPY BIRTHDAY AL! Where'd you go?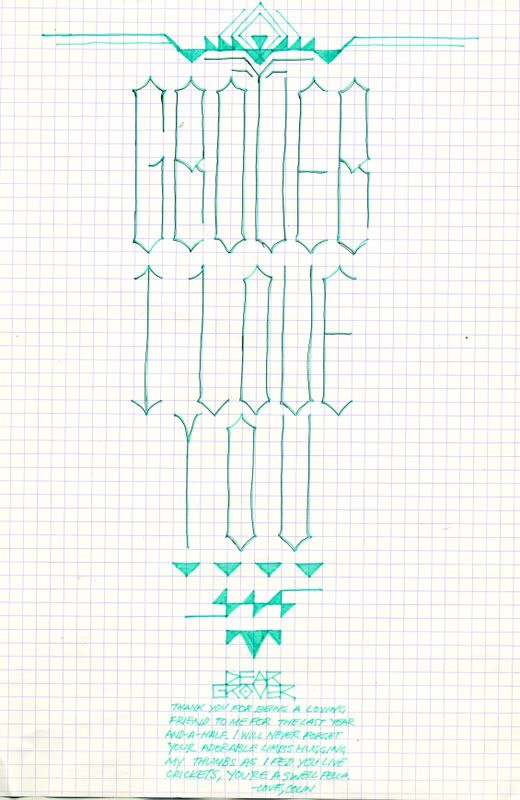 I'll miss you buddy.