On a lovely afternoon in Melbourne Victoria, Jessica Nelson & Colin Trechter ventured to the Melbourne Museum. After a beautiful lunch overlooking
Carlton Gardens
we trotted over to spend a couple hours looking at the wonders of the natural world. After paying 5 dollars (which was not only the cheapest entry for the sweetest museum, but also unnecessary; note to future visitors, student ID gets you in free... always remember that jingle). Unfortunately we did not have as long as I would have liked, but their exhibitions on deep-sea creatures, drugs & jungle walk, all were top notch.
apologies for the poor images, my camera refused to stop flashing.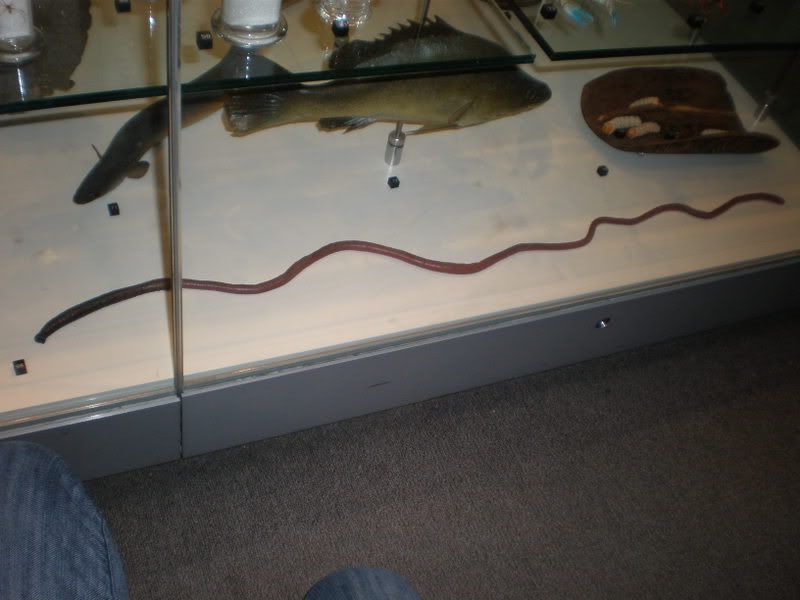 The long squiggly character is a worm.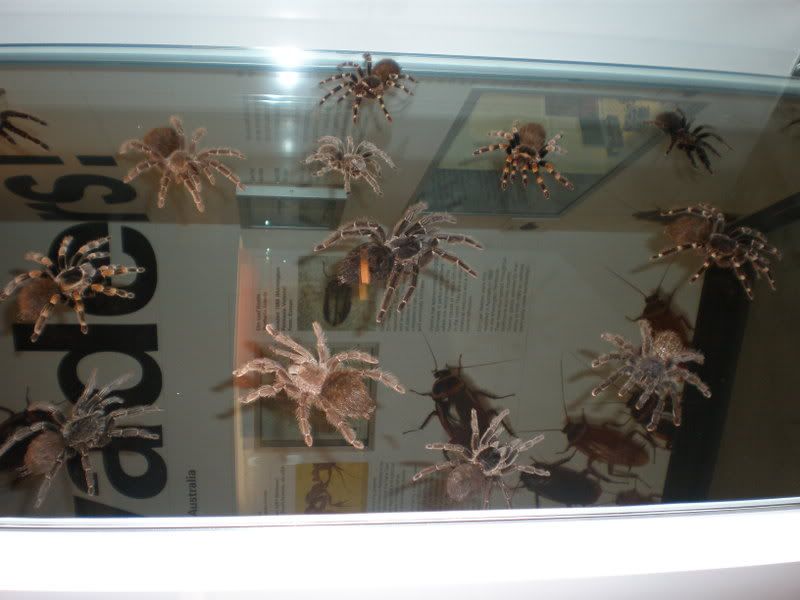 Spiders on a wall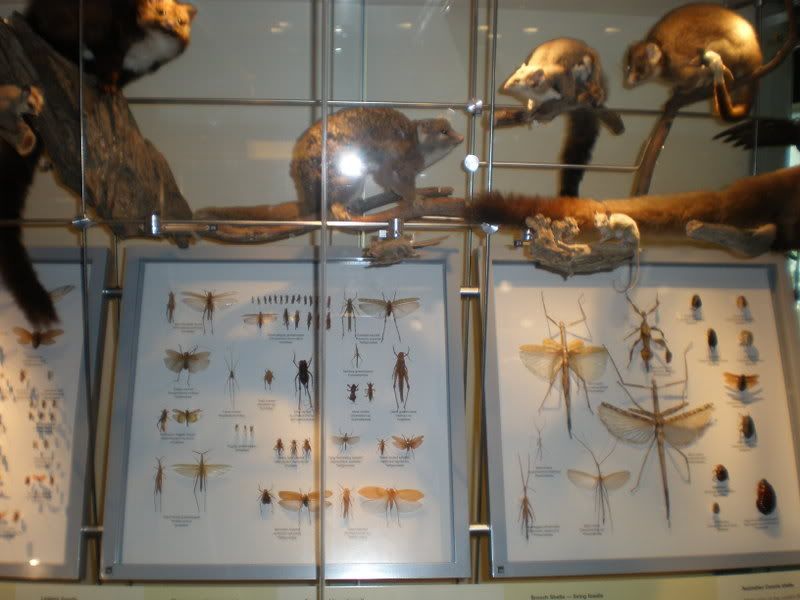 Insects on pins.
Breathtaking display of beetles, there was a room with three walls all covered in displays like this, I was captivated, and would have paid 5 dollars just to see this.
Starfish & Sea Urchins.
Preserved cephalopod.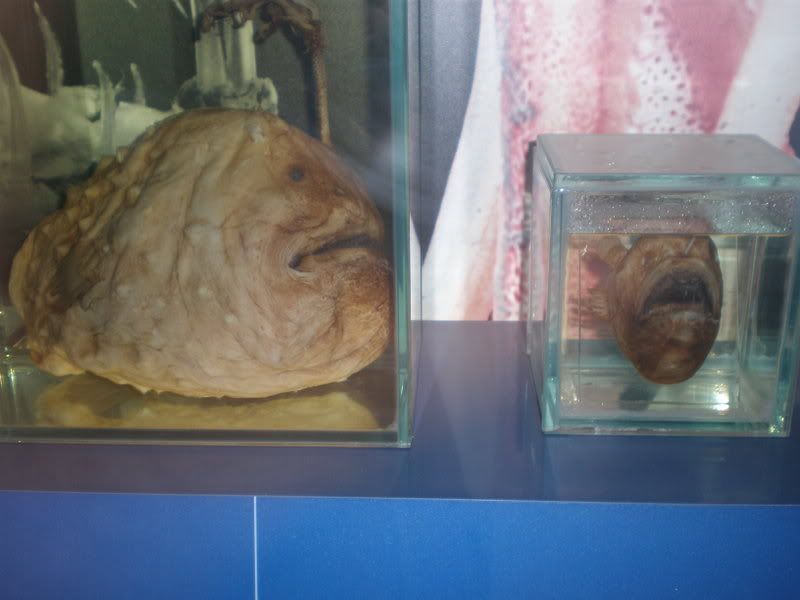 Amazing deep-sea fish. If you can, get a good look of 'ol boy on the right's set of chompers.
Otherwise just look at this guys teefs.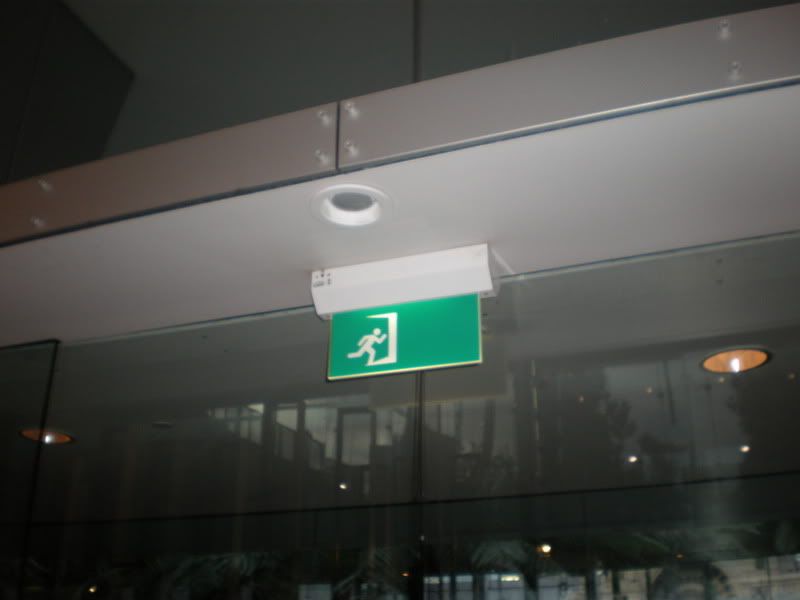 Haul ass out of the building... for J Renz.