We arrive at "The Farm" and look over to the snowy mountains in the distance.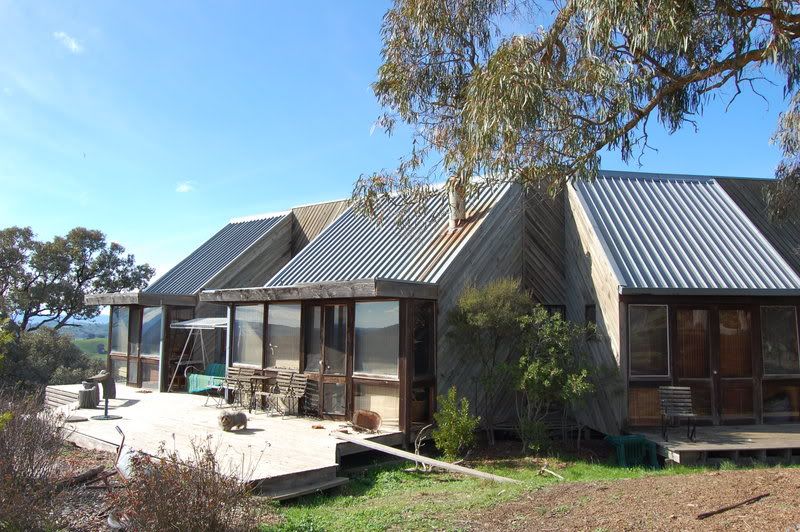 This is the back of the house, and the porch where we sat for most of the weekend.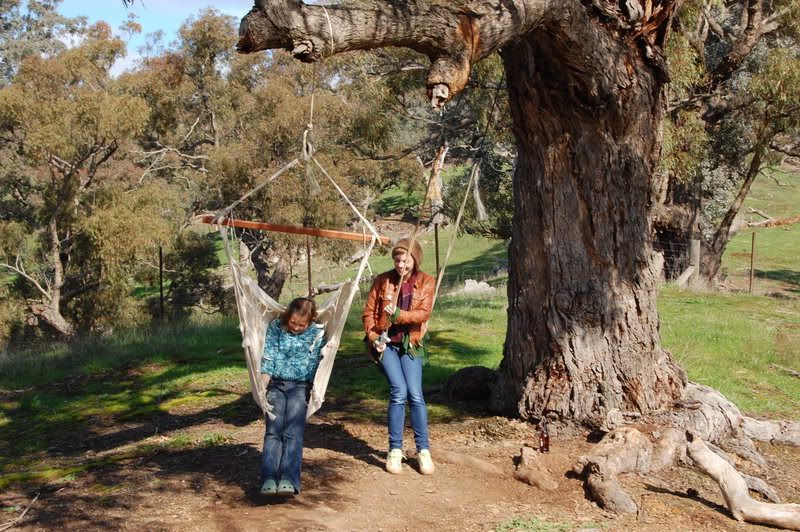 Jessi & Lilly enjoy swinging from a tree in the back yard.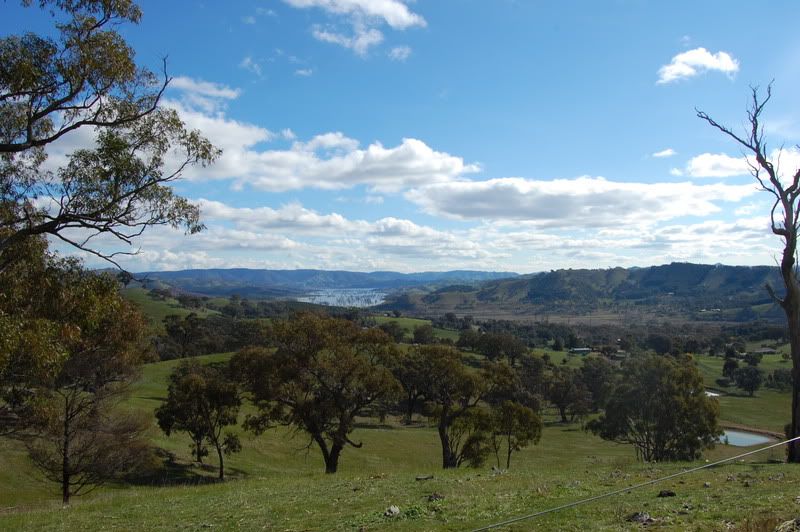 From the porch we can look over the entire dried up lake. If you look at the center of the image, and slightly to the left you can see what remains of a body of water that used to come up to the nearest line of trees. Proof that Victoria/Australia really is experiencing a drought. This view is especially spectacular during sunset.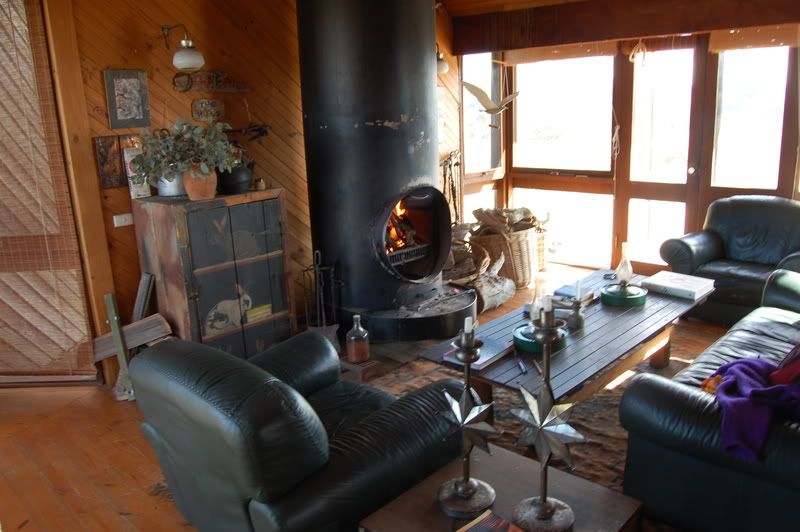 When we were inside, we lounged in front of the fireplace, whose name is "Darth"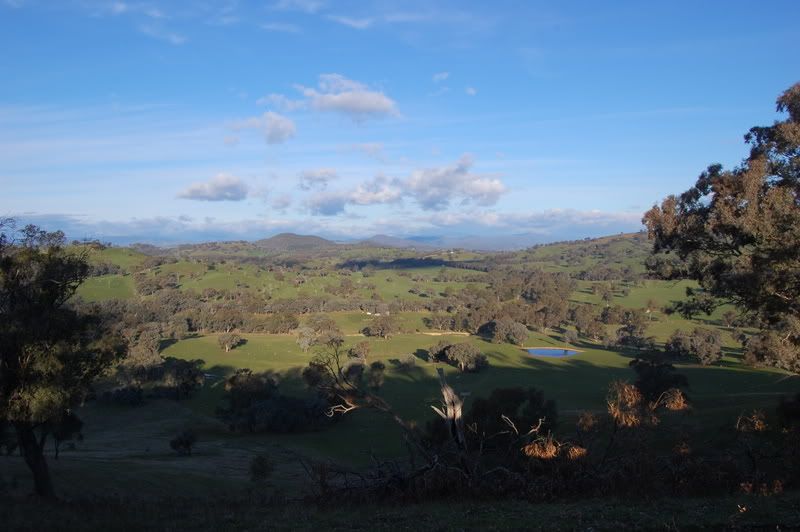 The morning we left, we climbed to the highest hill in the area and this is the view from one of the sides. What a terrifically gorgeous place this is.