WEST WEST YALL
I have been thoroughly enjoying my time so far here in Sydney, but before we get into that, there are a few people to be thanked and times to be remembered in Los Angeles.
I had the extreme fortune of meeting up with the ever-radiant Jessica Ashley Nelson, who, with her two friends Kami & Rachel flew in to L.A. just a few hours after I did. There we were all picked up by an extremely funny, generous and entertaining man by the name of Christian (he is Kami's brother) We all went for a quick bite at
Porto's Bakery
where I had a Potato Ball & a Feta Sandwich. From there we moved the three girls into their new apartment overlooking the Warner Brothers Studio area. After getting their things moved in, and a little grocery/liquor shopping, we set up shop at the Grills where I ate my last (half) meal, a delicious burger crafted by Sir Christian. Christian got me to the Airport (a little buzzed) and in time for me to secure an empty seat next to me for my 14 hour flight. Of course the plane was delayed a half hour so I sat and read my new issue of
Good Magazine
(which is one of the best magazines I've picked up in a very long time). Upon finding my seat I plopped down & slept for 5 hours. When I did wake up the plane was dark and everyone else around me was asleep, so I began to watch some recent Indy favorite (the title slips my mind presently) but after about 30 minutes switched to American Gangster, which was an extremely good choice. Perfectly entertaining, Denzel is the undisputed king of suave and bad-ass. (Unfortunately the real Frank Lucas was a skeezy, sleazy slime ball who was a little obsessed with becoming rich, and perhaps even a bit of a dog... but a very clever dog nonetheless). Following this film, I took another 5 hour nap, and spent the remaining few hours reading and looking out my window.
When I landed in Sydney I had a surprisingly quick and easy time passing through customs. As I exited the customs area I could hear drums and shouting so I rolled my one suitcase and carry-on luggage down the terminal to see four men, topless with painted faces and the lettters "G" "A" "N" "A" painted on their stomachs, they were holding a sign that said: "BE THE 'H' IN GHANA" I watched as they welcomed (with bongos and chants) the Ghana soccer team.
Minutes later I found Luke & Suzie and we departed for some tea and back their beautiful Home in Willoughby NSW (its sort of like a borough of Sydney, equivalent to Brooklyn or Manhattan in New York.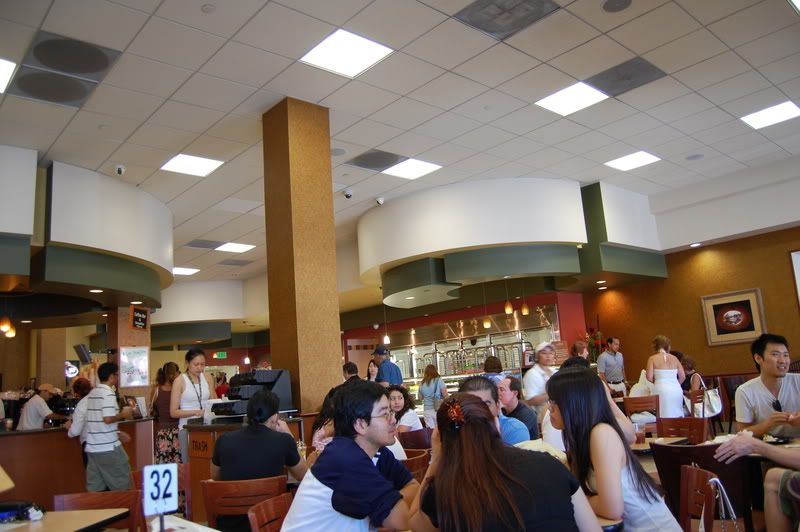 A very bustling Porto's Bakery in Los Angeles (Glendale)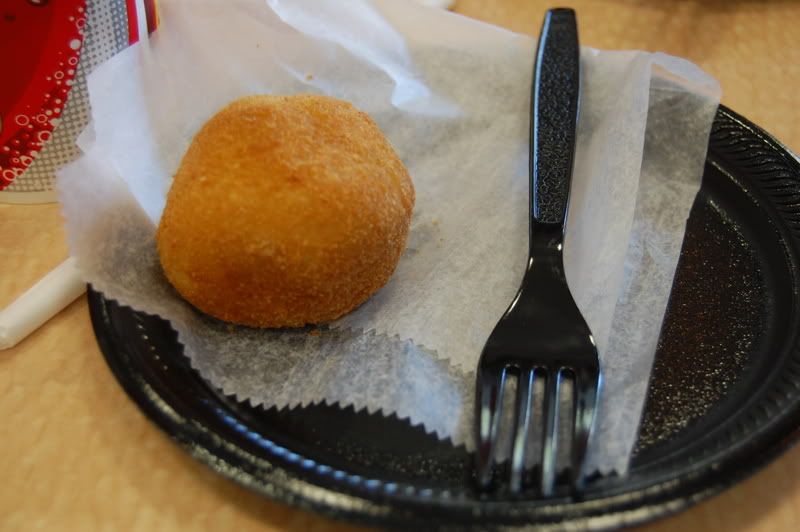 My Potato Ball at Porto's
The Oakwood Estates Lobby. This is where Jess & Rachel are living for a month, Its pretty nice... actually its ridiculously swanky, I saw Sean Jean Puff Daddy Puffy P Diddy Sean Combs Diddy get turned away at the door.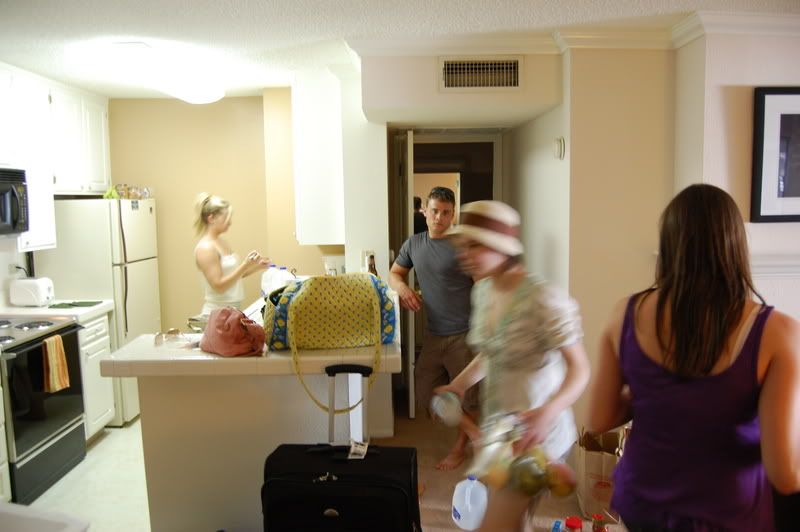 This is everyone moving around and moving in.
This is a very dark image of Jess's living room, where we watched Coyote Ugly.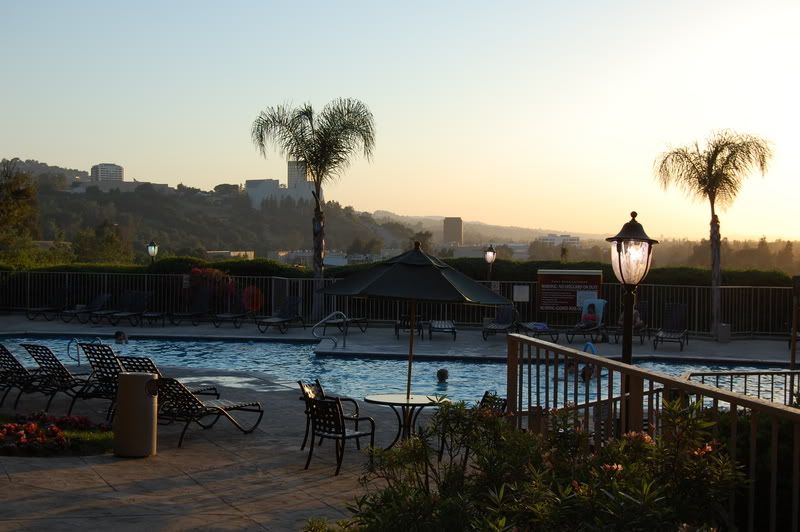 This is one of Jessica's Pools.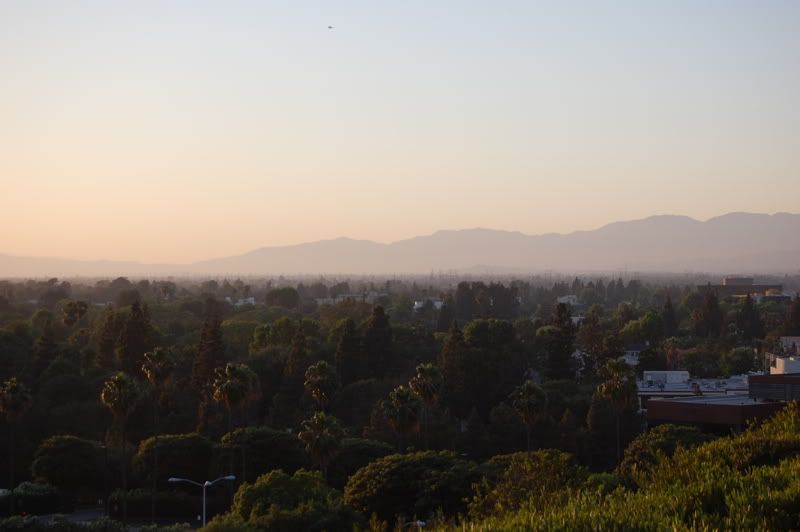 This is the view from the pool/bbq area of Jess's new place.
This is (from left to right) Kami, Jess, Rachel & Christian, they were absolutely terrific to spend the day with, couldn't have asked for better company, I thank you all very much, especially Christian for picking me up, dropping me off & feeding me... I owe you.
(the next post will include images of Sydney, The Ghana Guys, & Monty)