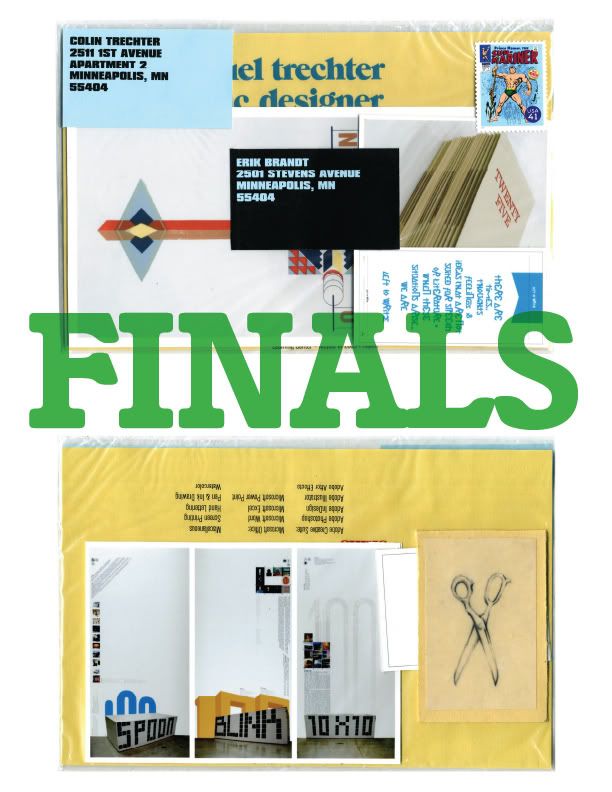 This is a scan of a self-promotional mailer I made. I am going to mail this to you if I really really love your work and want to be a part of it.
Please take a nano second (for that is all you will need) to witness my website, as it slowly wobbles, sways and takes its first few steps.
colintrechter.net
When I learn to walk through lands of woven dreams that website will run.
To end:
To begin: (soon)
As I'm sure most anyone who still, begrudgingly, visits this blog is aware, I am departing for a three month trip to Australia.
I promise, starting in (roughly) a week, this blog will be infinitely times more active, and more interesting.